When it's a hot summer day, most of us would love nothing more than to jump into a cool, refreshing swimming pool. And as it turns out, this feeling isn't exclusive to humans! Bruiser, a grizzly bear who lives in Melrose, Florida-based Single Vision Nature Conservation went viral after a conservation worker caught him taking a dip on a hot day.
After belly-flopping into the pool a couple of times, Bruiser even turns around and flashes the camera a big old bear grin. His profile on the Single Vision Nature Conservation website explains, "He has many of the same hobbies as Honey [another bear] such as swimming and tearing up boxes."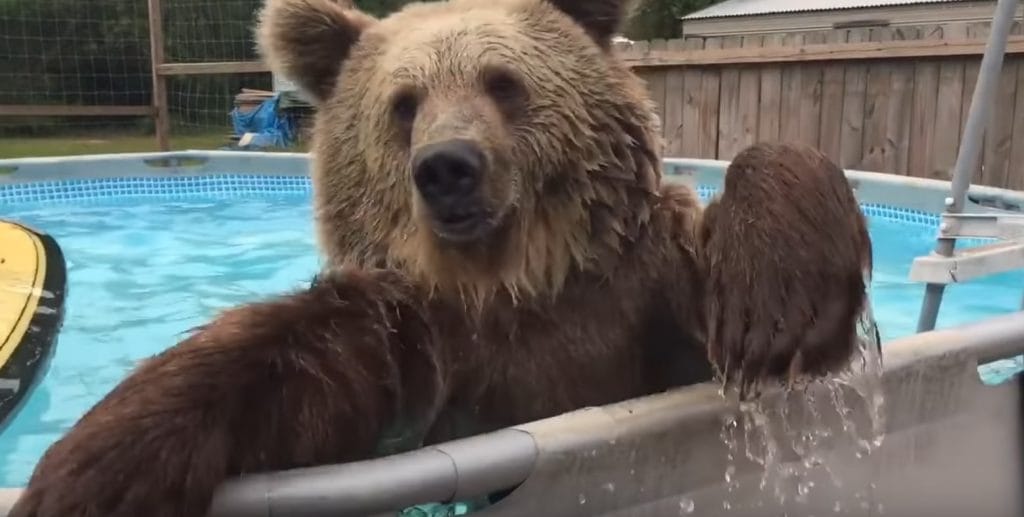 Bruiser was born in 2014 and when he is fully grown, he will weigh an astonishing 600 pounds. Although it's certainly not wise to get close to a grizzly bear in the wild, Bruiser has been raised among people and enjoys showing off his swimming skills to the animal workers at Single Vision.
To see Bruiser Bear splashing around, check out the video below:
For context, Single Vision is a nonprofit wildlife centre focused on providing wildlife education to the public. In addition to bears, the centre is also home to lions, bobcats, tigers, leopards, panthers, and other species of exotic animals. I don't know about you, but watching Bruiser splash around in the pool completely made my day!
#Animals