The biggest dream of one of the greatest, if not THE greatest, TV hosts, Larry King was to pursue a career in broadcasting. He worked hard for that and even after his passing in January of this year, he is still remembered as a legend. "I wanted to be a broadcaster since I could remember, when I was five years old," King said on the series Dispatches From Quarantine.
The way he entered the industry is quite amazing. In fact, the late King met a CBS announcer by chance and was offered to go to Florida and try his luck as a broadcaster. At the time, there weren't many people who worked this job and it was quite easy for inexperienced individuals to get hired.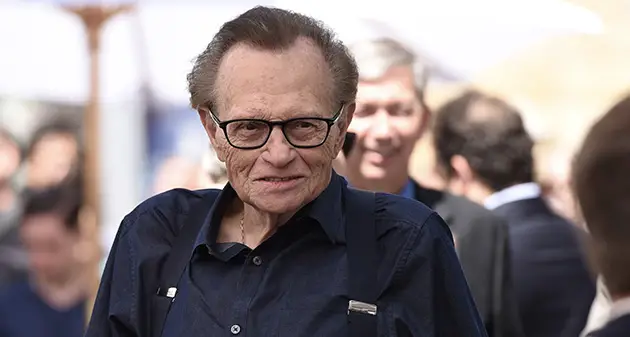 However, King first worked as a cleaner when in Florida and was put on the 9 a.m. to noon shift, also doing newscasts and sportscast during the afternoon, after one of the announcers quit. One of the conditions for getting the job was for King to change his birth name, which was Lawrence Zeiger. So, minutes after going on air, he decided to call himself King. Why King you may wonder. Well, according to the host himself, he had seen a commercial for King's Wholesale Liquor and the name sounded good.
"I was petrified," King told People in 1980 of his beginnings. "The theme music was supposed to fade, and I was supposed to do a voice-over. But every time the music faded I'd turn it back up again."
"Finally, the station manager stuck his head into the studio and said, 'Remember, this is a communicating business.' I let the music go down and told the audience what had just happened. Those were my first words on the radio."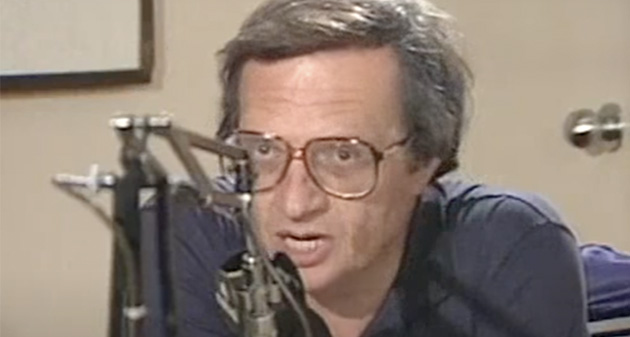 During the first few years of his career, King didn't have it easy. At one point, he was arrested for grand larceny, and although he was acquitted of all charges, he lost all of his broadcasting roles. But it didn't took him long to return, again as one of the best in the business. In 1978, he was hired by WIOD in Miami and given his own coast-to-coast talk show, The Larry King Show, and the rest is history.
King interviewed some of the most famous and most influential people during his career.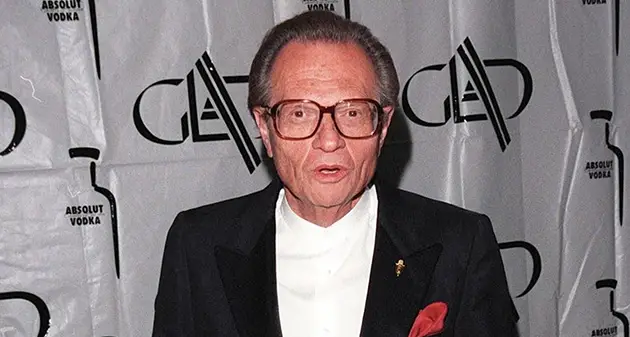 "The hottest radio property in the country," as described by the Miami Herald's former magazine Tropic Sunday, King wasn't only famous for his special technique for interviewing people, but for his suspenders too.
"'You know, you're much trimmer, you look good, you ever tried suspenders?' I had never worn suspenders in my life," King recalled on the Today Show. "'You ought to try it. It might be a nice look.' I tried it and one night, put suspenders on. Some people called in and said, 'Boy that looks good' and that's all you had to hear. And I've worn them ever since."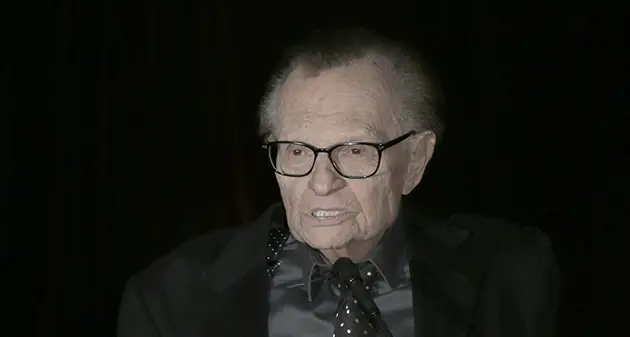 The "king" passed away on January 23, 2021, at the age of 87. He had multiple health issues over the years. In 2019, he suffered a stroke, and just before he left this world he was hospitalized with COVID-19.
King's son, Larry King Jr, spoke of his dad and told People: "What we can all take away from our father's last time with us was his love of life. He had an indomitable spirit. Although he lost the battle he beat so many times over the years, we continued to be inspired by his strength."
"Our dad was always thinking and focused on what we were up to in our lives," he added. "He enjoyed just spending time with us and sharing memories together, especially going to Dodger games. I remember us playing basketball in the front yard of our house. Celebrity tour buses would come around and I think they were caught off guard seeing dad shoot baskets with us. We just loved those moments."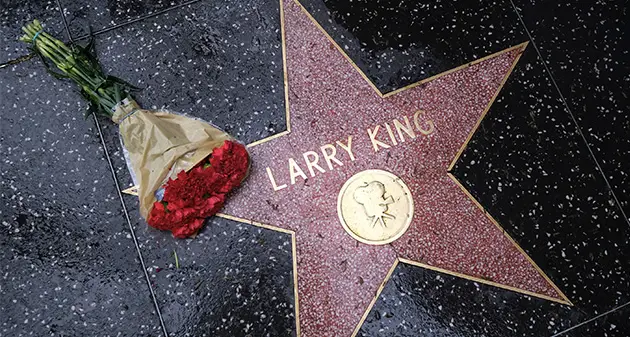 In 2020, a year before he died, King lost two of his children, Andy and Chaia. And now, as he's no longer here, a battle for his estate is on. As reported by Yahoo, his estranged wife Shawn King is after it.
In February of this year, Larry King Jr. submitted a holographic will that his father had written on October 17, 2019. In it, King says he leaves his property to his children. However, according to the Los Angeles Times, Shawn's lawyers claim the will was written under "questionable circumstances."
"It will be argued that Larry did not have the capacity to draft a will. The fact that he hand wrote the will, combined with his possibly diminished capacity could lead one to believe he did not know what he was doing," Shawn's lawyer Walzer Melcher told Yahoo.
"A man of Larry's wealth and experience would ordinarily retain counsel to prepare an estate plan that would include a trust."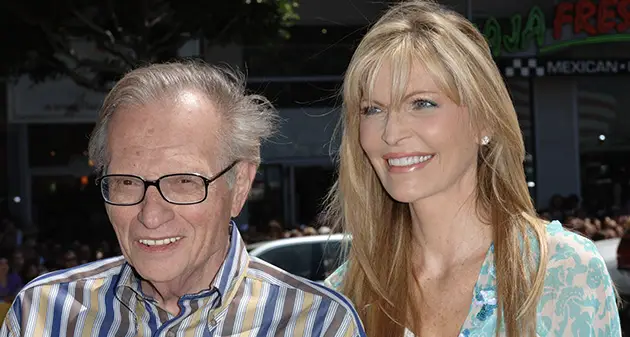 King had filed for a divorce with Shawn in August 2019 but according to her lawyers, he "was not pushing the divorce and was generally non-responsive and refused to participate in the divorce proceeding," according to The Los Angeles Times.
A court date for a legal battle over King's estate has been set for March 25.
Rest in peace, Larry King, you will be missed.