A family resemblance is a beautiful thing to see, especially when we see traces of people we love in their children and grandchildren. When it comes to celebrities, we are often blown away by some offspring that have inherited their parents' beauty and charisma. Riley Keough, the gorgeous granddaughter of the man we knew as the King of rock 'n' roll, looks just like her grandfather and grandmother. The generations that are connected to Elvis Presley — from his daughter, Lisa Marie, to his granddaughter, Riley Keough — all of them have a resemblance to the late King and his wife Priscilla Presley.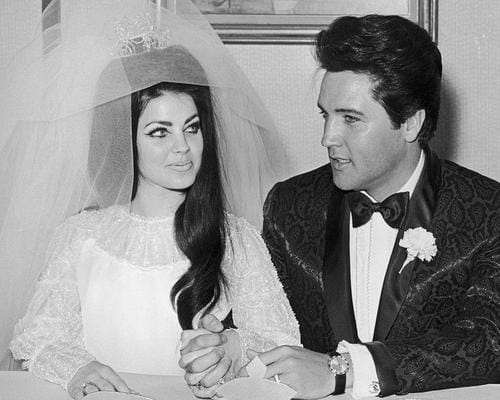 We know that Lisa Marie Presley, the King's dear daughter, definitely inherited her father's looks. Her eyes and facial structure are reminiscent of the late musician but in a feminine way. Curiously, Priscilla Presley did not seem to have contributed as much to the genetic cocktail that made Lisa Marie Presley a very pretty woman.
This is not to say that Priscilla Presley was not beautiful. In fact, she was a ravishing redhead who captured the King's heart at a time when no shortage of gorgeous women fought for the chance to be Elvis Presley groupies. Riley Keough has been making a splash on Instagram over the last few years for various reasons. First of all, she is a stunning woman who seems to get even more stunning as days go by. Second, now that Riley Keough is 31 years old, she looks just like her grandmother did.
Even though this charming woman has gone through a phase of wearing her hair blonde, it looks like she is returning to her natural redhead looks, thus recalling the sophisticated beauty that Priscilla Presley cultivated.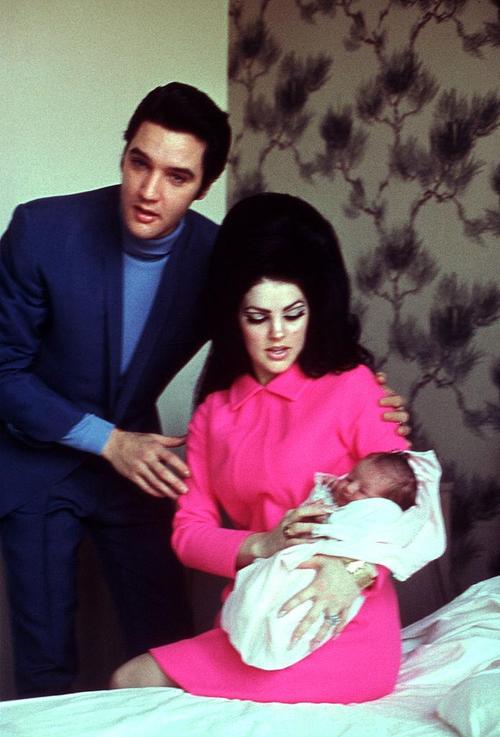 Both Priscilla Presley and Lisa Marie Presley have had turbulent romantic relationships throughout their lives. Priscilla Presley's relationship with Elvis Presley was controversial in many ways. She was only 14 when she met the King while he was stationed in Germany in 1959, according to Biography.com. Though they had a 10-year gap, Elvis Presley was smitten by her right away, reports Closer Weekly. This was followed by a few years of them being together, culminating in marriage in 1967. Priscilla Presley also got pregnant fairly soon and gave birth to their daughter, Lisa Marie Presley, in February 1968.
While Priscilla and Elvis Presley had essentially been together for a few years by the time they were married, Elvis Presley's fame was hard on both of them. Their relationship had to be kept secret for a long time and was only announced publicly after their marriage. After her wedding, Priscilla Presley began receiving hate mail from Elvis Presley fans. "It was hard on me," she told Closer Weekly in 2017.
After Lisa Marie Presley's birth, Elvis Presley continued to maintain his partying lifestyle and was not faithful. While she turned a blind eye as long as she could, Priscilla Presley said that ultimately, there was infidelity on both sides. Their divorce was finalized in 1977, though both Priscilla and Elvis Presley remained friends afterward. "I did not divorce him because I didn't love him ― he was the love of my life, truly. If anything, I left because I needed to find out what the world was like," Priscilla Presley told People in 2016.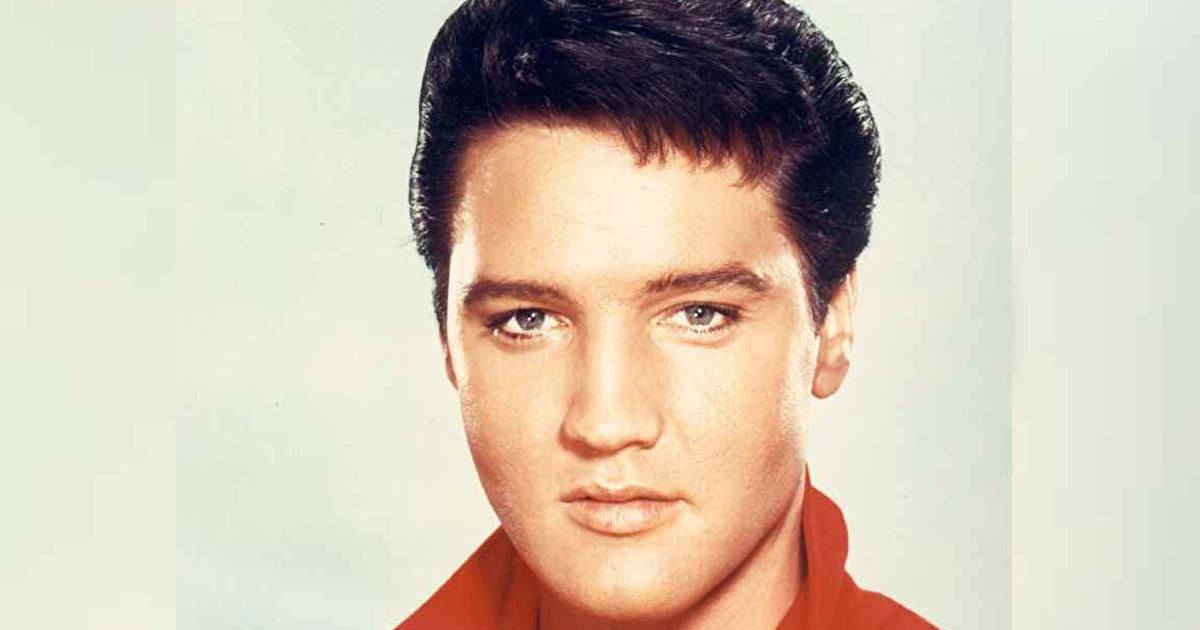 Elvis Presley's death in 1977 came as a shock to her. She told Closer Weekly that the day she found out "was the eeriest I had ever experienced … It's like the world stood still. I just couldn't believe my ears. Not him." She has worked to keep Elvis Presley's legacy alive since then.
After her divorce from Elvis Presley, Priscilla Presley also had a number of serious relationships. Her most significant relationship was with Marco Garibaldi, a screenwriter turned computer programmer. Their relationship lasted for 22 years, and they both share one son, Navarone Garibaldi, who was born in 1987.
Lisa Marie Presley has been married four times in total, with her most recent divorce being in 2016. Her first marriage to Danny Keough ended after six years, after which Lisa Marie Presley was in a high-profile relationship with Michael Jackson for two years from 1994 to 1996, before divorcing him because of irreconcilable differences. Speaking of her ex-stepfather, Riley Keough toldPeople, "I loved him."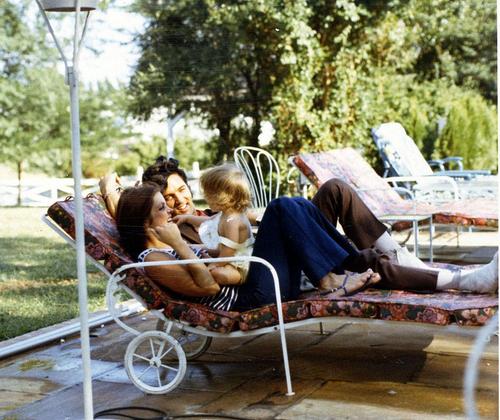 Lisa Marie Presley married Nicholas Cage in 2002, but the marriage only lasted 4 months. "I'm sad about this, but we shouldn't have been married in the first place," Lisa Marie Presley said in a statement issued by her publicist, Paul Bloch.
Lisa Marie Presley had two children with her first husband Danny Keough: Riley Keough and Benjamin Keough. Through her fourth marriage to Michael Lockwood, she had twin girls in 2008: Harper Vivienne Ann Lockwood and Finley Aaron Love Lockwood.
Speaking of her family to Healthy Living Magazine in 2014, she said, "We all stay together. We are all very close. Wherever I am, they have their rooms and live with me." She also elaborated on their family's bond, adding "I am very protective. I just smother them in love and I am also ferociously protective. They are my priority. That's what I do. That's what I care most about. I keep them close to me and make sure they are happy and healthy.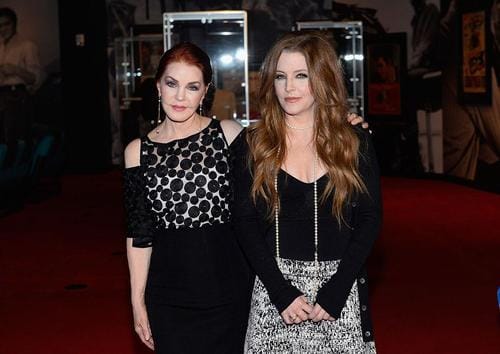 Lisa Marie Presley also inherited her father's talent and followed in his footsteps by singing professionally. Some of her albums that topped the charts in the past are "To Whom it May Concern," "Now What" and "Storm And Grace".
Being thrust into the harsh light of fame is not easy on anyone, and all three generations of Presley women have dealt with fame in their lives. For Lisa Marie Presley, being born as the King's daughter propelled her into fame the day she was born. For a large part of her life, she has been in the spotlight, but after one point, Lisa Marie Presley made the decision to move away to lead a more "normal" life. The Sun reports that in 2010 she gave up the glitz of Los Angeles for the quiet life in Rotherfield, a rural area East Sussex, England. She said in an interview, "I had to leave LA. It was like living in a goldfish bowl. I had tour buses driving past our house, looking in like we were on show, and celebrities hanging out wherever we went." After living in Rotherfield for six years with her husband and young daughters, she put her house up for sale in 2016.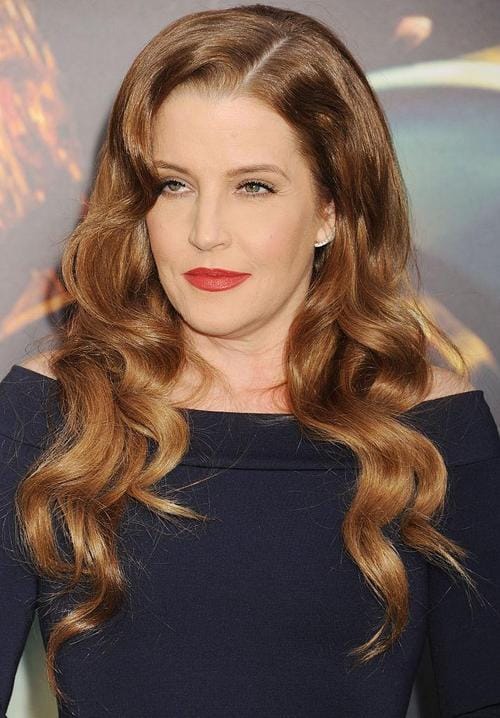 Lisa Marie Presley also spoke about her early years growing up on the Graceland estate with her parents. "I was like anybody else — fearless as a child and experimental as a teenager — but I had an angel looking over me, and music. I wasn't really paraded around as a child. Mum protected me really well when I was young," she told The Sun. She added, "It hit home when I turned 42 that that was the age when my father died, and his mum too. I have moments when I wish he had lived to see my children, of
course, I do. And I speak to my little ones about him. I tell them who he was and we love his music."
She also touched upon being the King's daughter when it comes to being appreciated as an artist in her own right. "I just had to find my own way with it. I don't feel I have to prove anything anymore. I was comfortable and it felt natural." She elaborated by saying, "I am a singer-songwriter and that's what I do. And my dad was a singer. I guess it would be a lot easier on me if my father had been a builder or a painter or a plumber."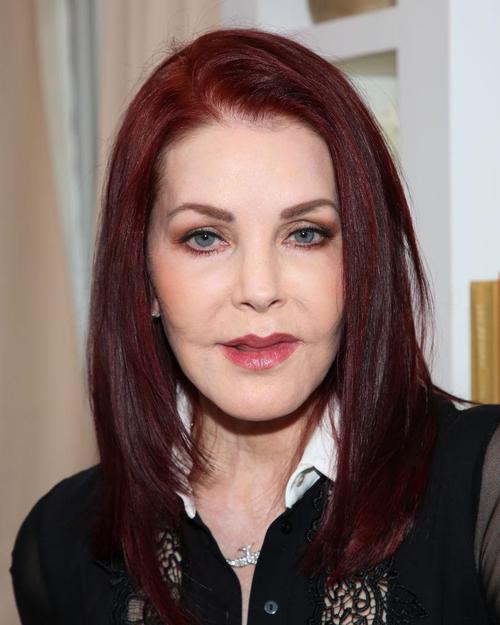 Riley Keough, now 31, is married to Australian stuntman Ben Smith-Petersen in 2015. The two had met only the year prior on the set of "Mad Max: Fury Road," which starred Riley Keough and listed Smith-Petersen as a stunt performer.
Growing up, Riley Keough lived a turbulent lifestyle herself, owing to her mothers' marriages. After her mother's split with Michael Jackson, she spent time between her father and mother. Speaking to The Guardian in 2017, she said, "I grew up very privileged with my mother. But my dad didn't live like that. And I think experiencing both sides has been helpful. My father had mattresses on the floor of his apartments. He lived in cabins and trailer parks. He just didn't have much money."
She also said that while she was not particularly gifted with music, acting came as a surprising skill to her. Before she had her heart set on being an actress, she dabbled in writing and directing films in the horror genre. She elaborated that starring in series and films such as "The Girlfriend Experience" and "Mad Max" after a string of rejections and failures gave her a chance to prove herself.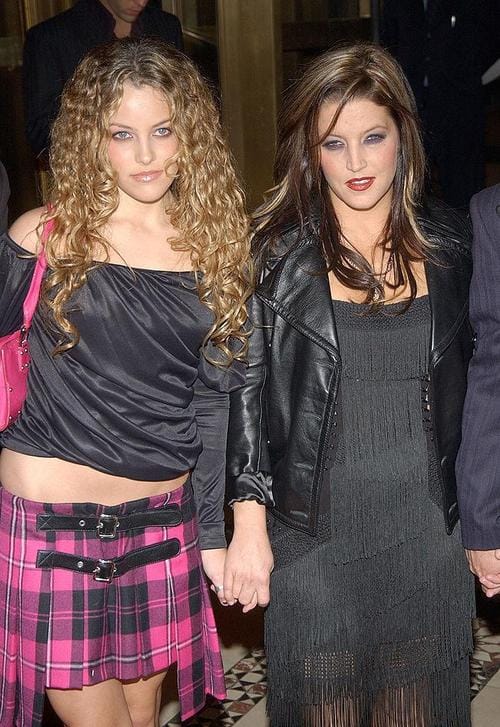 Speaking of marriage and romantic relationships, Riley Keough also said that she still espouses traditional values from the South in many ways. She was married at 25, which by today's standards could be considered young. "My mom had me at 21, and her mom had her at 21, so I think 25 is old," she told the Guardian. "Marriage is just something I wanted to experience in my lifetime, to be honest with you. But the older I get, the less urgent it feels to have a kid. Not to be too grim, but the world is in a weird place, so I'm kind of torn on whether to bring a child in, or to adopt. Like morally."
Riley Keough also said that she has strived to live a simple life where she shared a home and life with her husband, walks her dog, and works on her upcoming movie projects without wanting too much attention, an expectation which recognizes as "weird." After all, being the King's granddaughter as well as an actress always brings the spotlight into the equation. While it may not always be easy to deal with fame, it is certainly something Riley Keough may know a thing or two about after seeing her mother and grandmother dealing with the fame all their lives.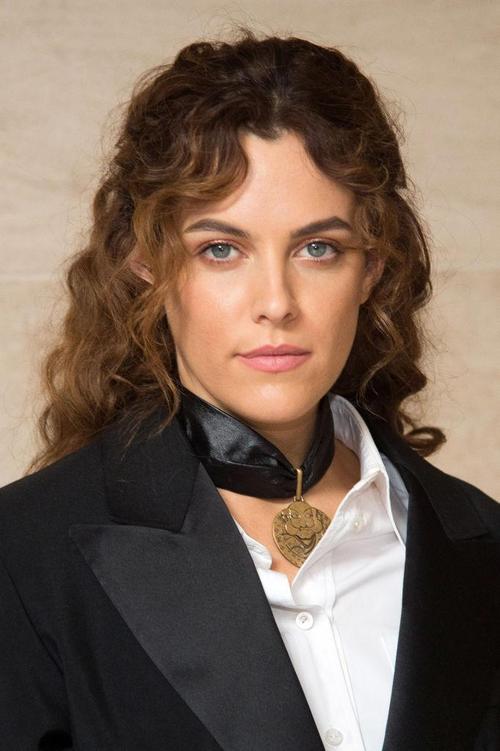 Presley fans might be curious to hear how Riley Keough's grandmother, Priscilla Presley, is dealing with the spotlight these days, especially as she nears 80 years old. Is she, like Riley Keough, still starring in films? Or has her life taken a more subdued turn?
In recent years Priscilla Presley has found her footing not in film and media but in philanthropy and charitable work. An avid animal lover, especially of horses, in 2013 she spoke out against the Tennessee Ag-Gag Bill, writing about her and Elvis Presley's love of horses and her worries that the bill would reduce protections for many farm animals, including horses. Just last December, she posted on her Instagram about stopping the abuse of horse soring. In her post, she urged fellow activists to write to their senators to get the law changed. She has also used her platform to advocate for the protection of dogs, wolves, lions, monkeys and other animals. It's always heartwarming to see a celebrity use their voice to do good, especially when it's for our furry friends who otherwise aren't able to speak up for themselves.
Alongside her animal activism, Priscilla Presley is also an ambassador for the dream Foundation. She's been involved with the foundation since 2003, which grants wishes to terminally ill adults and their families. Apparently, she learned of the organization, which is the only one of its kind that works with adults, after helping to grant some of the recipients' wishes to visit Graceland.
All in all, it seems that Priscilla Presley has outgrown the sort of stardom that Riley Keough's career continues to thrive on. And after her controversy-filled life, how can anyone blame her? Only time will tell whether Riley Keough will continue to follow in her grandmother's footsteps in activism and philanthropy. We're certainly excited to see what comes next in both of their lives.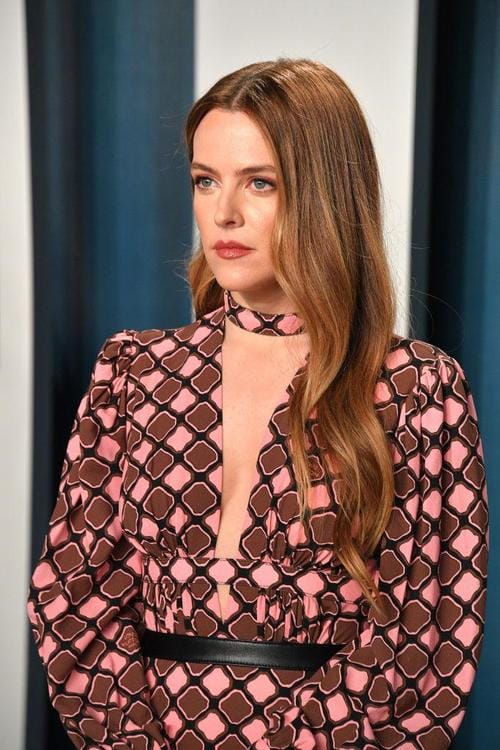 What do you think about Riley Keough? Does she look like her grandparents or her parents? Let us know — and be sure to pass this interesting story on to friends, family members and fellow Presley fans.
Please scroll below for more stories.