They say that a challenge is way easier once you do it with others. Maya Angelou wrote a beautiful poem about being alone and how nobody, but nobody can make it in this world alone. We all need people that support us, people that can help. We all need people that can comfort us, but most importantly people that share the same struggle as us. Just recently I met this guy at my work who is one year older than me, and he suffers from anxiety as I do.  I won't forget how comforting was the moment that he told me his condition and I realized that I wasn't alone.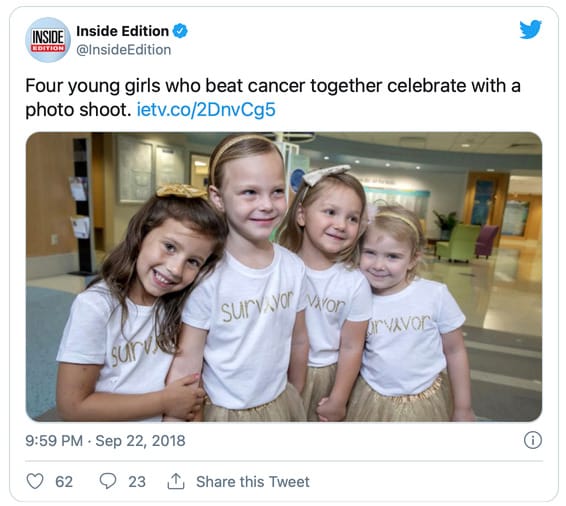 They say that wherever you go and whatever you do, you will find other people going the same direction and doing the same thing. We need these people because our brains are constructed in such a way to feel better when we meet someone who has the same problem as us. And besides that, a variety of solutions helps us to get better in our way because we can see what is the other person doing that I am not and how can I improve?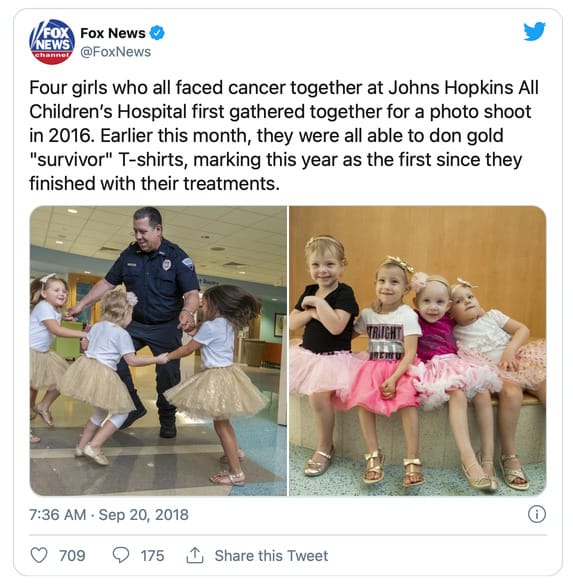 Four little girls have all joined for a photoshoot after successfully beating cancer together. I think that sharing this disease is what gave these little girls the courage they needed to beat it. Perhaps is one of those cases where people have managed to break through terminal illnesses with the power of positive thoughts. Lauren? McKinley, Ava, and Chloe are all between the ages of four and five and they all received cancer treatment in the same hospital. There they had the chance to get to know each other and be supportive of the condition of one another.
It was only last year when the four girls joined together to take a photo and celebrate survival. They did it. They managed to get healed from cancer and continue with their lives. Ava, Chloe, and McKinley suffered from acute lymphoblastic leukemia and Lauren was suffering from a form of lung cancer. But luckily for the girls, they all found each other in the same hospital that they were receiving treat meant. Lauren did not quite like to have her head shaved, but when she saw the other girls she kind of agreed on the terms and was more okay with it.
Beating cancer!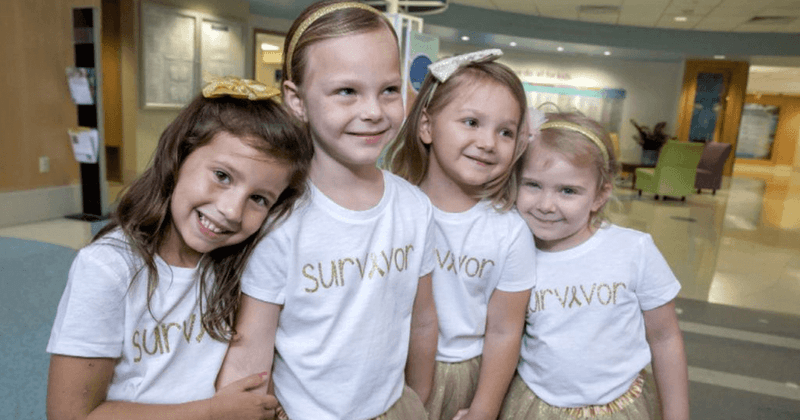 The shared struggle becomes twice as easy for any person. When you meet someone else who is fighting the same battle that you are fighting, you become a team and you beat it together. This is what happened with these little girls that all managed to beat cancer around the same time. They worked together as a team and supported each other in every step because somehow they knew that if they did that they would be healed faster and would have beaten cancer. I don't think is a coincidence that they met in the same hospital. I think God works in mysterious ways.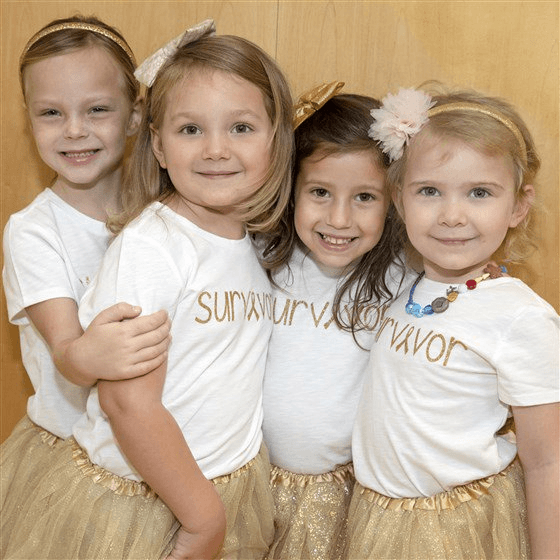 Support the fight against cancer!